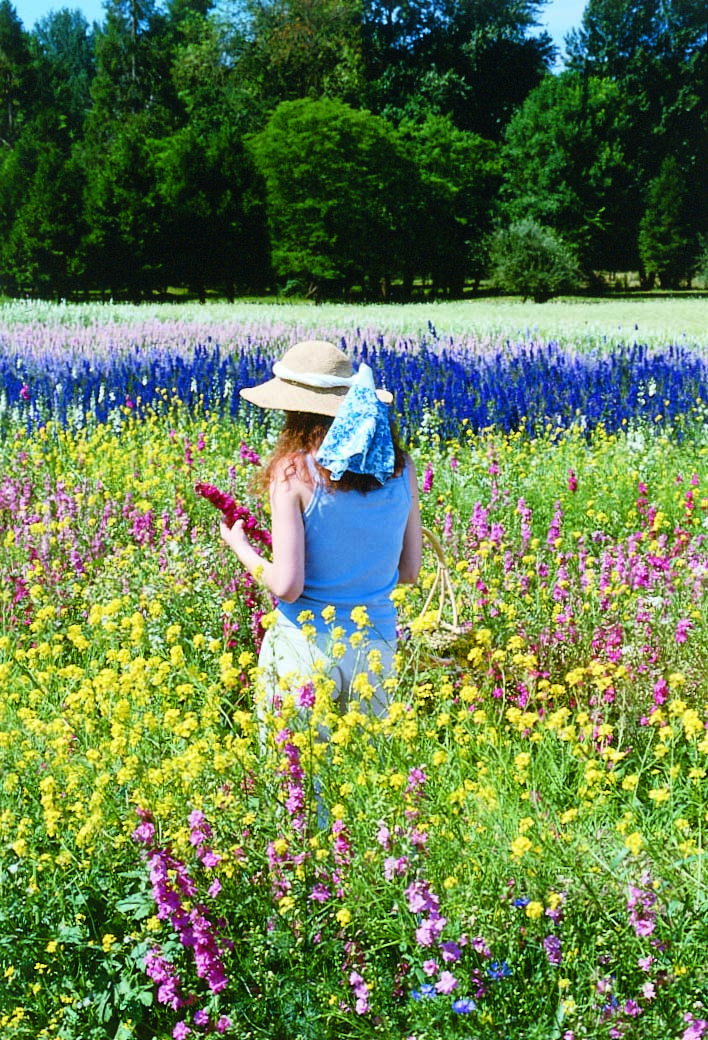 "It was a dark and stormy night"...actually in Oregon it was just another grey day with some gentle rain.
We started by recognizing that even in our high-tech culture, people still wanted to feel the touch of real handcrafted social expression art—emotional flower art to be exact.
After earning our Master of Fine Art degrees from the University of Oregon in 1971 Terry and I transitioned from academia into business. Our goal as artists was to build a small company dedicated to creating beautiful handcrafted products to reflect our appreciation of natural beauty and uplifting inspirations.
By 1985, we owned a creative printing company and we had customers far and near. At that time we had the opportunity to purchase a foreign company that specialized in real pressed flower greeting cards. We had a few sleepless nights, but transitioned into a company that combined our graphic abilities with Real Pressed Flower components and off we went.
Now here, in a whole new era, we are still alive. Still refreshed and moist from the Oregon rain, and still making real flower gift products. All of our beautiful flowers are grown and pressed by friends on small family farms right here in the United States and still right here in Oregon. We love to share our story, our struggles and our successes.
Please accept our invitation to take a look at what we have to offer you. Our floral designs are unique and special.