Tropical Origins
Our story begins on the island of Mauritius, a tropical paradise in the Indian Ocean. The flowers were picked there, dried and arranged into floral designs that were placed in a card frame. An American greeting card company bought the company and began to produce the cards here. For a period of time the pressed flower card inserts still came from Mauritius.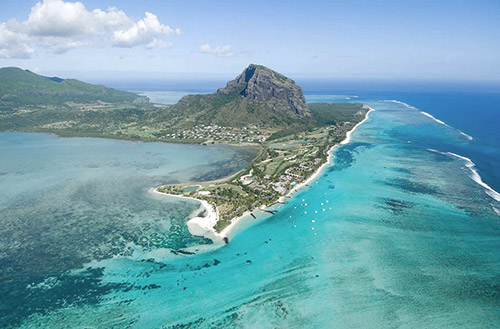 The island country of Mauritius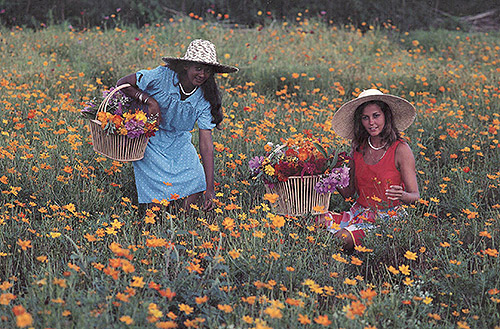 Picking flowers in Mauritius
Locally Grown Flowers
Creative Graphics purchased the company in the mid 80s and our designers went to work to develop a method to print the background to guarantee a consistent quality of product. Since no two flowers are exactly alike each card is a unique work of art.
Our flowers are now grown here in the Willamette valley on small family farms. The flowers are picked when the dew is off them, and before the heat of the day, dried in presses for a few days, then each flower is applied by hand to the printed background by our artisans. Each flowered insert is then laminated, trimmed and placed into a card frame.
The finished card is placed in a polypro sleeve with an envelope ready to send.
Little Red Farm Nursery, Springfield, Oregon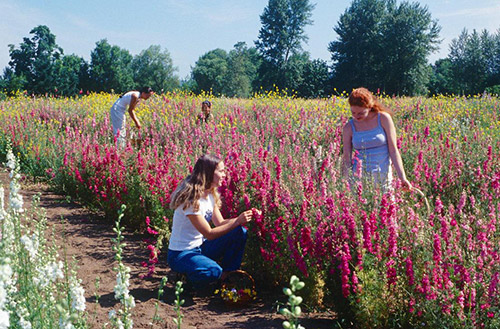 Picking flowers at the Little Red Farm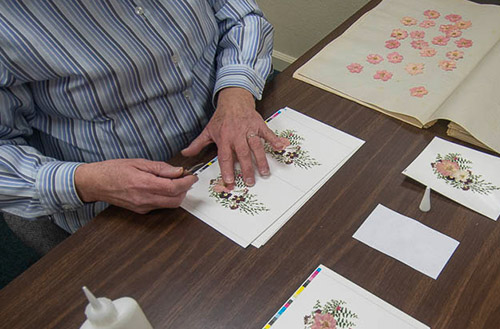 Gluing the flowers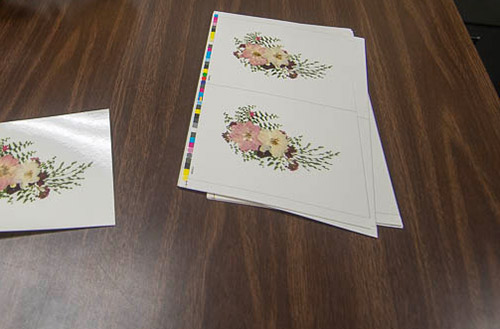 Flowers in place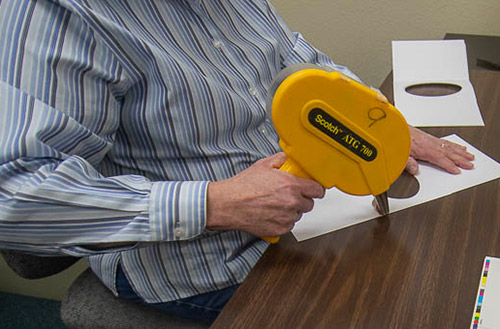 Card construction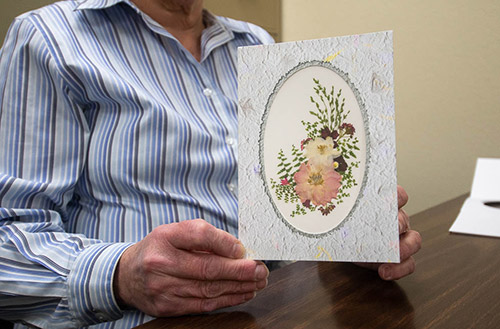 The completed card